Your Voice. Your Truth. Your Union.
June 17th — Wellness Pre-conference (2 p.m. – 4:30 p.m.)
Enjoy two hours of LifeBALANCE™ yoga with restorative elements and LifeFOCUS™ meditation offered by Replenish: The Spa Co-op.  A separate registration is required (see below).
June 18th — Professional Development
The professional development sessions are on Tuesday, June 18, 2019. Register as an individual and choose and choose any four of the following 90-minute sessions to further your professional growth.
Social and Emotional Learning
Special Education
Government Relations
School Improvement
Professional Issues and Policy
Communications
Organizing
Educators Leading the Profession
Register today! The deadline is Tuesday, June 4, 2019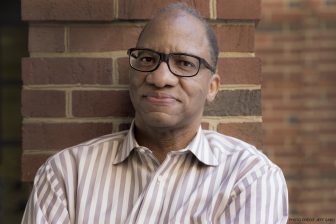 Speaker Wil Haygood
Dinner and Keynote: June 17th 5-7 p.m. | Wil Haygood's work has chronicled America's civil rights journey through the acclaimed biographies of Thurgood Marshall, Adam Clayton Powell, Jr., Sammy Davis, Jr., Sugar Ray Robinson, and Eugene Allen, the real-life inspiration for Lee Daniels' award-winning film, The Butler.
Haygood's latest book, Tigerland: 1968-1969: A City Divided, a Nation Torn Apart, and a Magical Season of Healing tells the uplifting story of teams from a poor, black segregated high school that won two state championships uniting a racially charged community in the aftermath of the assassination of Martin Luther King.
Haygood's talent for looking at events from multiple points of view comes from his background as a journalist. For 30 years, he was a national and foreign correspondent for the Washington Post and the Boston Globe.
He covered events such as Nelson Mandela's release from prison after 27 years, the ascent of President Obama, the aftermath of Hurricane Katrina, and his own experience as the hostage of Somali rebels. [Click here to read Haygood's full biography]

Pre-conference Session Registration | Conference Registration| Lodging & Map | Academy Agenda & Workshop Descriptions
Page Revised April 7, 2019