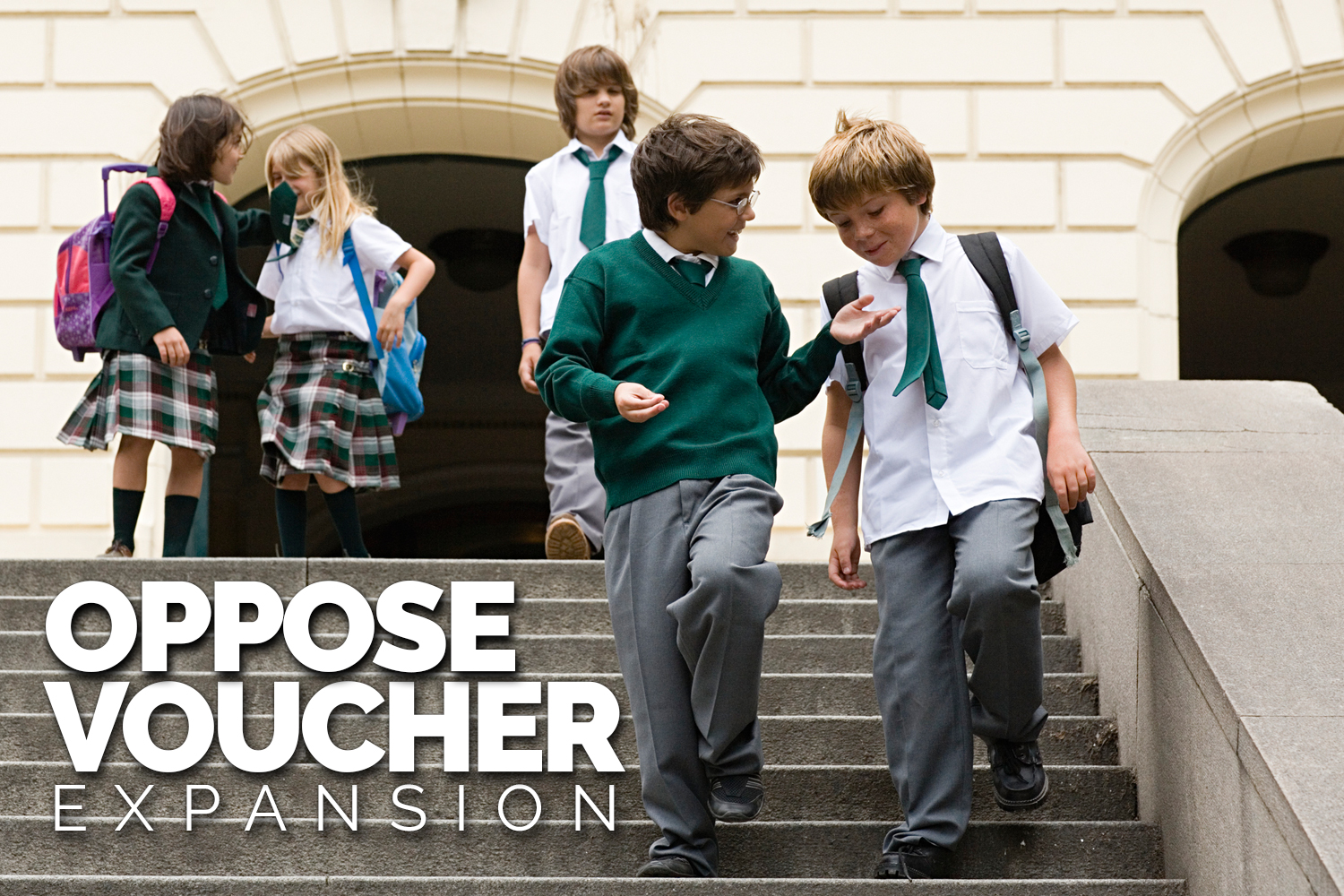 Background
Senate Bill 85, sponsored by Senator Matt Huffman (R- Lima), would greatly expand private school vouchers in the state. The bill would replace the EdChoice and Cleveland voucher programs with a new statewide voucher called the "Opportunity Scholarship." OEA opposes the creation or expansion of voucher programs that drain resources from students in public school to provide private school tuition to selected students. Therefore, OEA strongly opposes SB 85.
SB 85 calls for a greatly expanded voucher program based on family income. The bill would double the threshold for eligibility of the current program to 400% of poverty, expand the program to all grades, and remove the cap on number of vouchers. The bill would increase voucher amounts and allow the money to be used for tuition and fees. Any unused portion of the voucher would be deposited into an education savings account for the student.
Urge your legislators to oppose SB 85 and prioritize providing resources to the students in our traditional public schools; the choice of 90% of Ohio families. Use the sample letter and talking points below to craft your individual message.
Talking Points
Draining resources- OEA is opposed to the creation or expansion of voucher programs as they drain needed resources from the approximately 90% of students who attend Ohio's traditional public schools.
Increased costs- The bill would expand vouchers eligibility to students in families that make up to $98,400 for a family of four, regardless of the quality of the local public school. It would provide vouchers to students already enrolled in private schools and would remove the statewide cap on the number of vouchers.
Misplaced priorities- The voucher expansion and increased program costs would come at a time when the Governor's budget calls for cutting funding to over half of Ohio's school districts and would underfund his own school funding formula by over $800 million. It would also establish an incentive for taking a voucher by creating educational savings accounts for voucher students.
Lack of effectiveness- A recent study of Ohio's EdChoice program indicates that students who received the voucher fared worse on assessments than their closely matched peers in public schools.
Save
Save