Member-to-Member Phone Bank — Oct. 10th
October 10, 2018 @ 5:30 pm

-

7:30 pm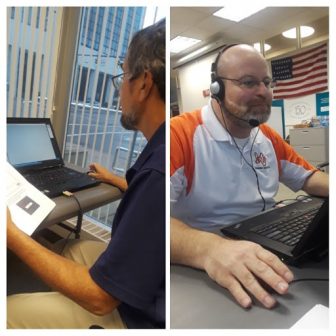 With just weeks before Election Day, November 6th, it's time for all hands on deck. Central OEA/NEA invites you to a Member-to-Member Phone Bank, October 10, 2018, from 5:30-7:30 p.m., at OEA Headquarters, 225 E. Broad St., Columbus, OH 43215.
Click here to RSVP. Please arrive 15-minutes to receive a brief training on the phone bank system and talking points.
Join educators like you in reaching out to fellow OEA members to encourage a vote for Rich Cordray, Sherrod Brown, and other pro-public education candidates across Ohio. Come be a part of the movement to resist Betsy DeVos and similar outside influences working against the cause of a quality public education for all — regardless of zip code.

Additional Opportunities & Resources
Weekends of Action — Canvassing
• Westerville Weekend of Action — Oct. 13th & 14th
• Middleburg Heights Weekend of Action — Oct. 20th & 21st
• Mayfield Heights Weekend of Action — Oct. 20th & 21st
Phone Bank & Postcard Writing
• Central OEA/NEA Member-to-Member Phone Bank — Oct. 10th
• Central OEA/NEA Clark County Phone Bank & Postcard Night — Oct. 16th
ME+3 = Educators For Ohio Pledge
• Take the ME+3 Pledge for Ohio's Students
Resource Links
• OEA-endorsed Candidates
• My OhioBallot.com
• Ohio Secretary of State — MyOhioVote.com or (614) 466-2655

Related Events