2020 Summer Leadership Academy
2020 OEA Summer Leadership Academy
PEOPLE. POWER. POSSIBILITIES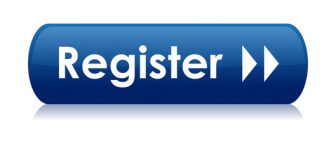 The OEA Summer Leadership Academy is designed to help members at all levels of the association realize and develop skills and talents as leaders of their profession and their association while building relationships and organizing for power.  
Summer Leadership Academy Strands:
– Local Presidents Training (invitation only)
– Organizing
– Professional Issues
– Student Success and Supports
– Leadership Development
– Government Relations and Communication
KEYNOTE SPEAKERS
Opening – Monday, June 22, 2020

Christian Moore, MSW, LCW
Author, The Resilience Breakthrough (@whytryprogram)
Resiliency is something we're all born with: from the homeless person on the street to the Harvard business grad. Most of us just haven't learned how to tap into what's already inside of us. In his presentation, Christian Moore draws on his work as a learning disabled social worker from an inner-city neighborhood to help explain why some people are able to thrive under any circumstances while others crumble from small challenges. He introduces audiences to four sources of resiliency – street, relational, resources and rock bottom – and shows how anyone can "bounce back" by tapping into these sources.
Closing – Wednesday, June 24, 2020

Becky Pringle
Vice President, National Education Association (@NEAtoday)
Becky Pringle is vice president of the National Education Association, the nation's largest labor union and professional association for educators. A middle school science teacher with 31 years of classroom experience, Pringle has distinguished herself as a thoughtful, passionate advocate for educators and students, focusing on issues of educator empowerment and student success, diversity, and developing future leaders
For more information contact:
Demetrice Davis, OEA Education Policy and Practice Consultant,
at: davisdem@ohea.org, or (800) 282-1500
Related Events