Advocacy and Organizing Institute — Feb. 6-8th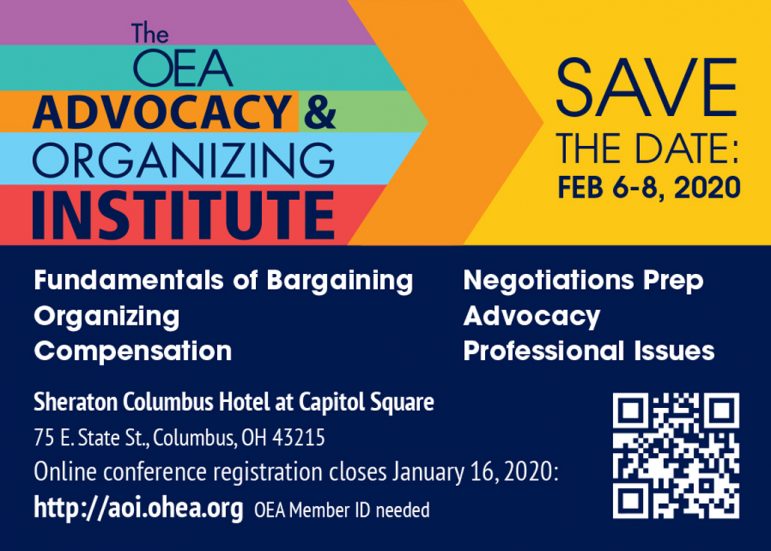 The OEA Education Policy, Research and Member Advocacy (EPRMA) department will host it's annual Advocacy and Organizing Institute  February 6-8, 2020, at the Sheraton Columbus Hotel at Capitol Square, 75 East State Street, Columbus.
Registration will open Thur, Feb. 6 at 3:00 p.m., with pre-conference sessions  scheduled from 4:30 p.m. to 6:00 p.m., followed by  dinner at 6:30 p.m.
Matt Beaudreau will serve as the keynote speaker, addressing: "How to Ensure Participation in Your Association Across Generations"
Sessions will continue on Friday and will conclude at noon on Saturday.
Snap an image of the QR code with your cell phone or click here here for additional registration details.
Related Events