Advocacy and Organizing Institute — Feb. 6-8th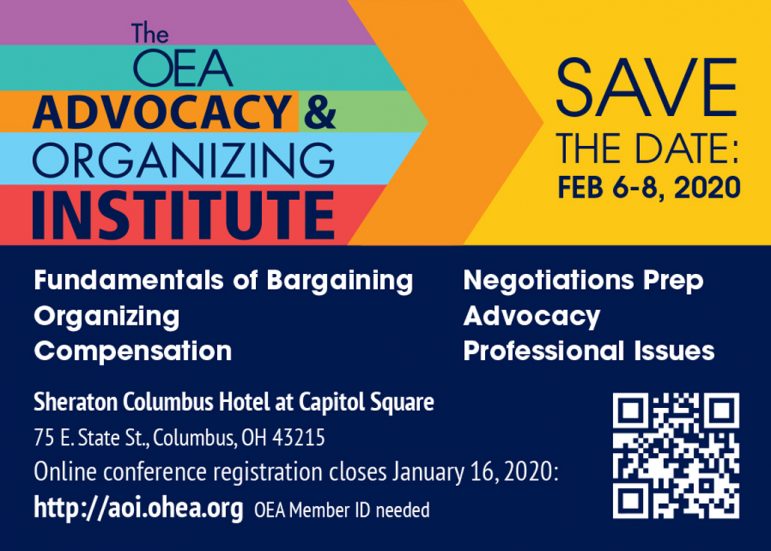 The OEA Education Policy, Research and Member Advocacy (EPRMA) department will host its annual Advocacy and Organizing Institute  February 6-8, 2020, at the Sheraton Columbus Hotel at Capitol Square, 75 East State Street, Columbus, OH.
Registration will open Thur, Feb. 6 at 3:00 p.m., with pre-conference sessions scheduled from 4:30 p.m. to 6:00 p.m., followed by dinner at 6:30 p.m.
Curt Steinhorst (@curtsteinhorst) will serve as the keynote speaker, addressing: "How to Ensure Participation in Your Association Across Generations"
Sessions will continue on Friday and will conclude at noon on Saturday.
Online registration is now closed.