Doris L. Allen Minority Caucus Dinner — Nov. 30th
November 30, 2018 @ 6:45 pm

-

8:30 pm

$45.00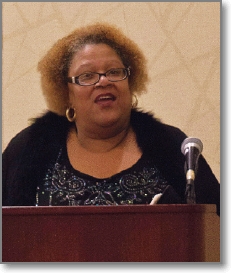 The OEA Doris L. Allen Minority Caucus will hold its annual dinner on Friday, November 30, 2018, at the Marriott Columbus University Area. The evening will begin with a program at 6:45 p.m. followed by dinner at 7 p.m.
Rev. Gloria Wade-Dillon of Glory Ministries Church, Xenia, Ohio, is the keynote speaker. Rev. Wade-Dillon is a 34-year retired educator and elementary school counselor.
Please confirm your reservation by completing and returning this registration form by November 10, 2018.
Forward completed registrations to: DLAMC Treasurer Lorna Ferguson, 4324 Strattford Circle W., Zanesville, OH 43701. For more information, email: ferg112113@att.net or visit: www.dlamc.groupsite.com/main/summary.
Related Events