OEA Spring Representative Assembly — May 8th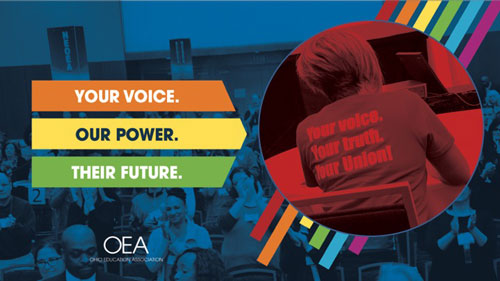 The Ohio Education Association will host its annual Spring Representative Assembly beginning at 9 a.m. Friday, May 8-9, 2020. The location is the Greater Columbus Convention Center, Union Station Ballroom.

The Representative Assembly (RA) is the policy-making body of the Ohio Education Association. It is comprised of members who have been elected as delegates to represent their Local Associations.
Delegates collaborate to establish Association policies and objectives, elect officers, adopt a budget, adopt/evaluate the legislative program, act on resolutions, as well as act on new business items as needed. Any member is welcome to attend an OEA-RA as a guest. However, per the OEA Constitution, its bylaws, provisions and policy, only recognized delegates may participate in debates and votes.
Related Events