Local School Board Races — Why They Matter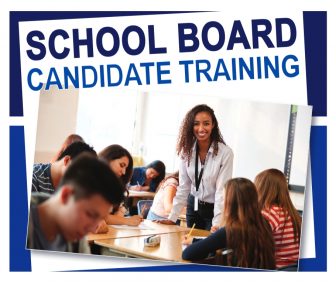 Our country's system of governance begins with local school boards.In Ohio, school board members serve four-year terms and appear on the ballot every odd year in November.
In general, Ohio school boards have five members, and either two or three seats are up for election at any given time.
In some of our cities, boards have more than five members and have their own rules for electing their membership.
These boards are responsible for providing educational opportunities to all of Ohio's students through the management of local school districts.
School boards are part of the foundation of American democracy and is there that community members can come together to make collective decisions about best to educate their youth. This practice is central to having local control of government in the hands of its citizenry, and often service on a school board is the first stage in public service careers.
Perhaps the most important responsibility of a school board is to employ a superintendent and treasurer and hold them accountable for achieving defined educational goals and managing the day-to-day affairs of the district in accordance with the school board's policies.
Board members make decisions on a wide range of issues, such as hiring and evaluating a superintendent and treasurer; adopting curriculum; establishing budgets; engaging parents; being good fiscal stewards; and generally acting in the best interest of the school district and the larger community.
A board member should be a skilled decision-maker who is able to articulate and defend his or her positions in a public meeting.
Another important part of the board's work is its public relations role. Ideal school board members can help build public support for and an appreciation of what constitutes a quality public education.

SCHOOL BOARD CAMPAIGN TRAINING
OEA is again offering two FREE, one-day seminars to interested (and potential) candidates for any local school board race to help them and their teams prepare to run a successful campaign. Join us Sat., June 22 or July 27 from 10am – 5pm.
SCHOOL BOARD CANDIDATE ELIGIBILITY REQUIREMENTS
In order to run for the board, you must be:
A U.S. citizen,

At least 18 years old,

A resident of the state for at least 30 days preceding the election,

A resident of the school district for at least 30 days preceding the election,

A registered voter in the school district for at least 30 days preceding the election.
RELATED
Why I Ran for Office by OEA Guest Blogger Molly Wassmuth (Westerville EA), Central FCPE PAC & a Grandview Heights School Board member