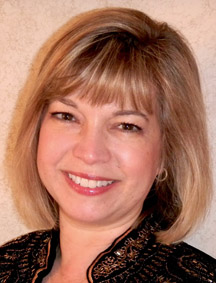 I have never wanted to be anything but a teacher. My childhood stuffed animals were regularly lined up, waiting to hear a story or learn about words or numbers. Teaching dance and music lessons in high school helped to pay for college where my dream would come true and I would become a music teacher.
The urge to help and serve is deeply ingrained within my family. During our family history, we have proudly claimed police officers, firefighters, nurses (including my mother and grandmother) and other public employees. I am married to a teacher (who is the grandson of a teacher), and our older child has now finished his education degree. I couldn't be prouder of this heritage and legacy, but at the same time, the prospects for my immediate family are nearly terrifying.
If we don't defeat Issue 2, teachers like my husband and I are in immediate jeopardy of no longer being able to serve the children. We are both music specialists, devoted to educating the whole child and making all our students valuable citizens of the world. Studying music during the school day helps children to synthesize their world, and offers a unique platform for learning skills that are essential for twenty-first century success.
Many of my arts teaching colleagues are seeing their positions eliminated and programs cut for the sake of other curricular areas, which "enjoy" the benefit of being state tested. With Issue 2, those state tests could be one of the criteria for both "merit pay" and any salary increases throughout a teacher's career. Music teachers, art teachers, physical education teachers, global language teachers, and others will never have the opportunity for pay increases with this method, no matter how many accolades they receive.
Issue 2 forces local school districts to base at least 50 percent of a teachers' compensation on student test scores, a method that is rejected by education experts and parents alike, because it's inaccurate, invalid, and doesn't work. That's bad policy for students and public education. It's also the reason I'm voting NO on Issue 2.
—Deborah Graham-Gibson, elementary music specialist, Dublin