Scott DiMauro — OEA President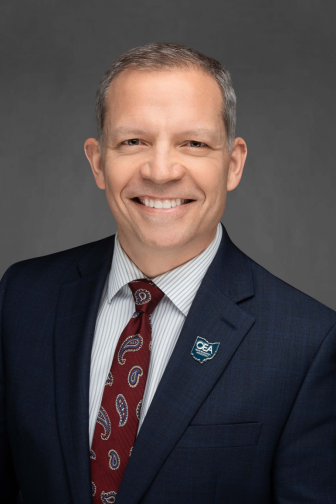 Scott DiMauro, a high school social studies teacher from Worthington, was elected President of the OEA in 2019 after having served as vice president for six years. Over his 30-year career as an educator, Scott has worked to provide students the critical thinking and decision-making skills they need to be successful citizens in our democratic society. He has likewise advocated for students, educators and strong public schools at all levels of his union.
Prior to becoming a full-time OEA officer, Scott served for nine years as President of Central OEA/NEA, and has experience as president of his local, as a member of his local bargaining team, chairperson of Central's leadership and professional development programs, and political action coordinator. He also led the NEA Standing Committee on Legislation for three years.
As vice president, Scott served as co-chair of the Healthcare and Pension Advocates for STRS and represented OEA's 122,000 members on a variety of coalition boards and steering committees. He chaired the OEA Legislative Committee and continues to work with OEA's Government Relations staff to represent educators in the legislature and State Board of Education. He was proud to help lead efforts of the OEA Commission on Student Success to lay out a comprehensive vision for high-quality education for all students and lay the groundwork for positive implementation of the federal Every Student Succeeds Act in Ohio. He also led an initiative to increase student access to breakfast in high-poverty districts and served as national spokesperson for the Partners for Breakfast in the Classroom.
Scott's priorities as president include strengthening local affiliates, enhancing professional supports for members, and elevating the voice of educators in public policy issues to ensure all students are given access to a high-quality education that inspires their creativity, imagination, and desire to learn.
Save
Save
Save
Jeff Wensing — OEA Vice President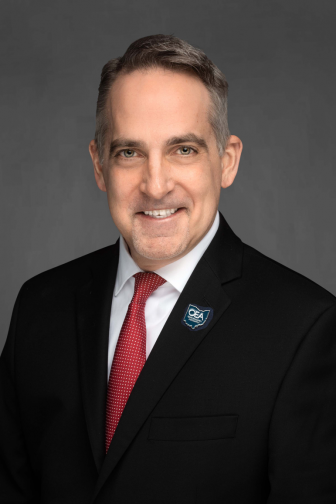 Jeff Wensing has been a high school math teacher for 26 years with the Parma City Schools. Throughout his teaching career, Jeff has been an advocate and leader, serving as President of the Parma Education Association from 2012-2018 and as President of the North Eastern Ohio Education Association (NEOEA) from 2016-2018. One of Jeff's accomplishments as a local and district leader was organizing members and the community to elect a new Parma Board of Education majority in 2017.
Jeff has served on OEA's Constitution and Bylaws Committee and President's Cabinet, as Vice Chair of OEA's District Leaders Council, and as a member of the Fiscal Fitness Review Committee and Systemic Practices Committee.
Since his election as OEA Vice President in 2019, Jeff has continued to emphasize the importance of organizing members throughout the state. He believes the OEA must support locals in order to both maintain and grow membership.
Jeff believes it is critical to listen to members before decisions are made, ensure communication throughout the process, and engage in full transparency. As Vice President, he focuses on the OEA's strategic issues, shared values, and the students members work with each day.
Mark Hill — OEA  Secretary-Treasurer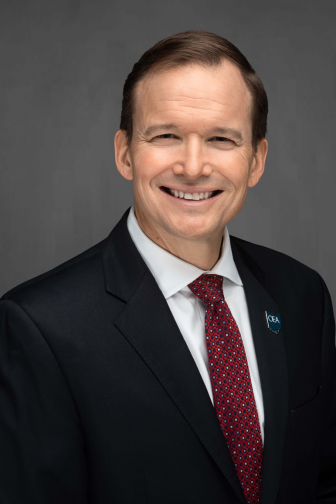 Mark Hill, first elected in spring 2018, is currently serving his second three-year term as OEA Secretary-Treasurer. He is a 30-year educator with Worthington City Schools, serving as a middle school math teacher. From 2010-2018, he served as president of the Worthington Education Association (WEA). In his freshman year as WEA president, he led his local local in joining the successful repeal of Senate Bill 5 (SB5), an attack to collective bargaining.
It was during this period he was twice-elected to the STRS Board.
Again, he demonstrated strong leadership in his roles as vice chair and chair respectively. Along with the board, he worked to bring long-term sustainability to the pension fund. His second 4-year term with STRS concluded August 31. 2018.
Mark has also served as a member of the OEA Board of Directors and as chair of numerous Central OEA/NEA committees as well as chair of the OEA Resolutions Committee. Mark believes it is critical that OEA supports its local associations and their leaders because they shape members' impressions of the value of membership. In these dynamic times, Mark's experienced leadership will be vital as he directs OEA's budget priorities toward an even stronger association.
Save
Save
Save
Patricia Collins Murdock — OEA Executive Director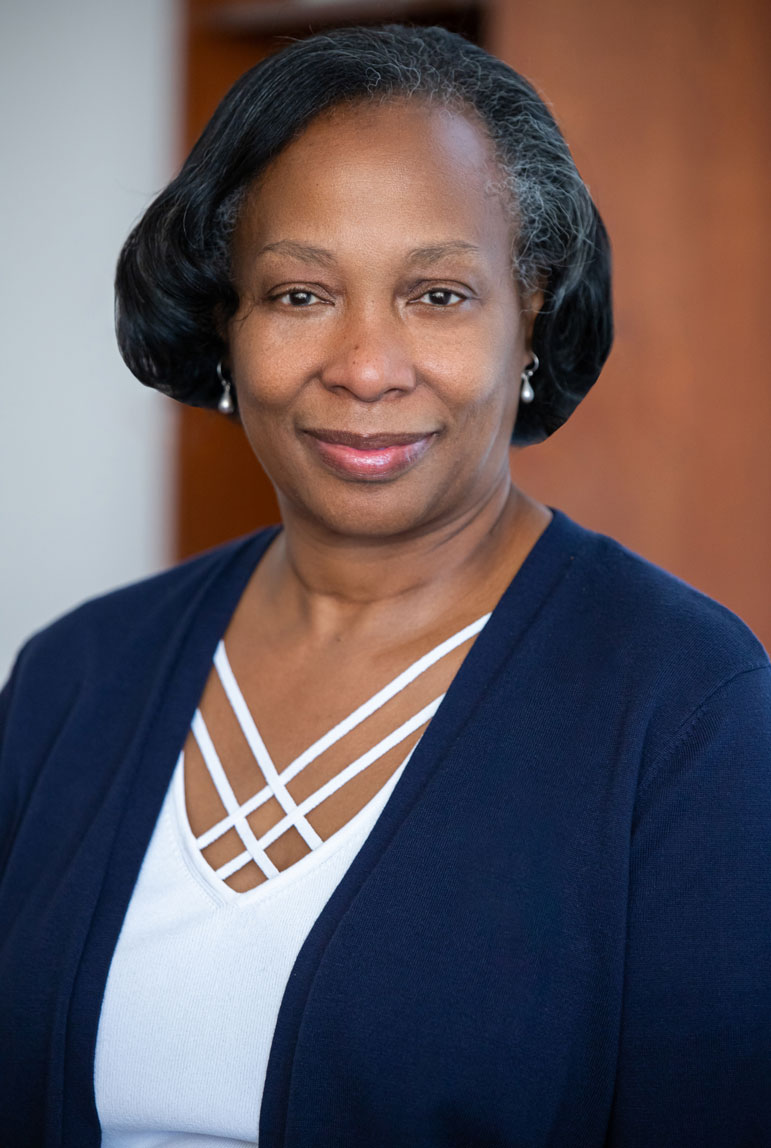 Patricia Collins Murdock, became OEA's Executive Director December 1, 2020. Collins Murdock previously served OEA as Assistant Executive Director for Field Operations for two years following 13 years as a Regional Director for the Association.
She returned to her native state of Ohio in 2005 from the National Education Association, where she worked as a lobbyist, Manager of Government Relations, and Manager of External Partnerships for nearly a decade. In addition to her work with OEA and NEA, Collins Murdock has extensive legislative, policy, and program experience in a range of organizations, including the American Federation of State, County and Municipal Employees (AFSCME), the Service Employees International Union (SEIU), the Food Research & Action Center (FRAC), the U.S. Department of Health and Human Services, and the African American Cultural Center at the University of Connecticut. After earning her law degree from Vanderbilt University, she began her professional career as Legislative Counsel in the office of U.S. Senator John Glenn.
Collins Murdock is a leader who has the experience, knowledge, skills, and commitment necessary to successfully lead OEA's staff and operations during challenging times. Given her nearly 25 years of dedication to public education and unionism, and passion for fighting for our members and the students we serve, she is uniquely positioned to work in collaboration with OEA's governance leaders, managers, and staff to grow and strengthen the Association.