Scott DiMauro — OEA President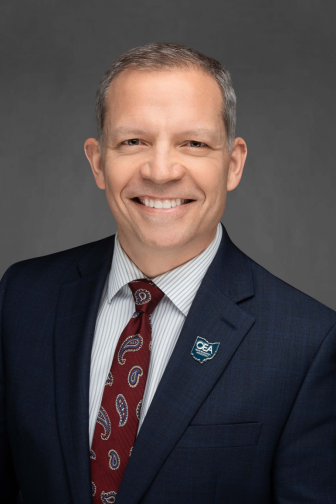 Scott DiMauro, a high school social studies teacher from Worthington, was elected President of the OEA in 2019 after having served as vice president for six years. Over his 32-year career as an educator, Scott has worked to provide students the critical thinking and decision-making skills they need to be successful citizens in our democracy while advocating for students, educators, and strong public schools at all levels of his union.
Scott's priorities as president have included strengthening local affiliates, enhancing professional supports for members, and elevating the voice of educators in public policy to ensure all students are given access to a high-quality education that inspires their creativity, imagination, and desire to learn. As OEA President, he helped lead a successful coalition effort that resulted in the historic passage of the Fair School Funding Plan along with an increase in the state minimum teacher's salary as part of the most recent state budget bill.
Scott has facilitated OEA's Board and leadership team in educating and organizing members to advocate for social, racial, and economic justice. That priority has framed OEA's advocacy on school safety, resistance to attacks on educators' freedom to teach and students' freedom to learn an honest education, and a comprehensive strategy to attract and retain caring, qualified educators—both licensed and support professionals—in every community across Ohio.
As vice president, Scott was proud to guide the OEA Commission on Student Success to lay out a comprehensive vision for high-quality education for all students and lay the groundwork for positive implementation of the federal Every Student Succeeds Act in Ohio. He also led an initiative to increase student access to breakfast in high-poverty districts and served as national spokesperson for the Partners for Breakfast in the Classroom. At the national level, he currently serves as president of the National Council of State Education Associations.
Save
Save
Save
Jeff Wensing — OEA Vice President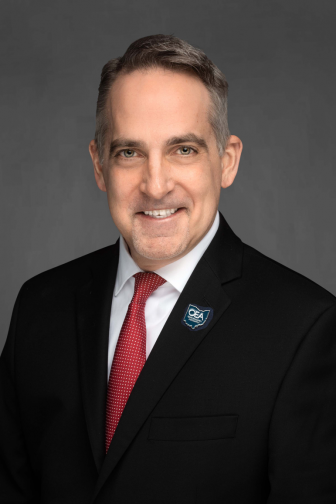 Jeff Wensing a high school math teacher in Parma City Schools, has been a public education advocate and leader for more than 30 years. Jeff served as President of the Parma Education Association from 2012-2018 and as President of the North Eastern Ohio Education Association (NEOEA) from 2016-2018. One of Jeff's accomplishments as a local and district leader was organizing members and the community to elect a new Parma Board of Education majority in 2017.
Jeff has served on OEA's Constitution and Bylaws Committee and President's Cabinet, as Vice Chair of OEA's District Leaders Council, and as a member of the Fiscal Fitness Review Committee and Systemic Practices Committee.
Since his election as OEA Vice President in 2019, Jeff has continued to emphasize the importance of organizing members throughout the state. He believes the OEA must support locals in order to both maintain and grow membership.
Jeff believes it is critical to listen to members before decisions are made, ensure communication throughout the process, and engage in full transparency. In his second term as Vice President, he has continued to focus on the OEA's strategic issues, shared values, and the students members work with each day.
Mark Hill — OEA Secretary-Treasurer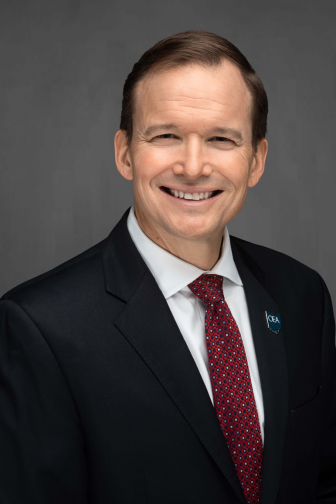 Mark Hill, began his career in public education in 1988, first as a middle school math teacher with Columbus City Schools and later with Worthington City Schools. Mark served as President of the Worthington Education Association from 2010-2018 and has served as a member of the OEA Board of Directors. Mark served as chair of the OEA Resolutions Committee as well as numerous committees for Central OEA/NEA. Mark was also elected to serve two four-year terms on the STRS Board from 2010-2018, serving as Chair and Vice Chair of the Board for each of those terms.
Mark's experience in leadership was shaped by the crises of Senate Bill 5 and pension reform. The SB5 attack on collective bargaining took place in Mark's first year as president of Worthington EA, and he led his local association to participate in the statewide repeal effort. In the same year, as the STRS pension fund faced a solvency crisis, Mark worked with the rest of the STRS board to bring long term sustainability to the pension so that its members could count on a secure retirement.
As Secretary-Treasurer, Mark has continued to advocate for a budget that reflects OEA priorities including supporting locals, organizing members to support public education, providing professional resources for members, and advocating for high-quality education for all students regardless of race or economic circumstances.
Mark led the Board of Directors to adopt policies that make it easier for locals to recruit members and to ensure OEA has a streamlined process to hire quality staff to consult with locals. Additionally, Mark provides Local Treasurer's Training differentiated by experience, and offers locals advice on financial reporting, membership enrollment, and issues with local elections.
Save
Save
Save
Patricia Collins Murdock — OEA Executive Director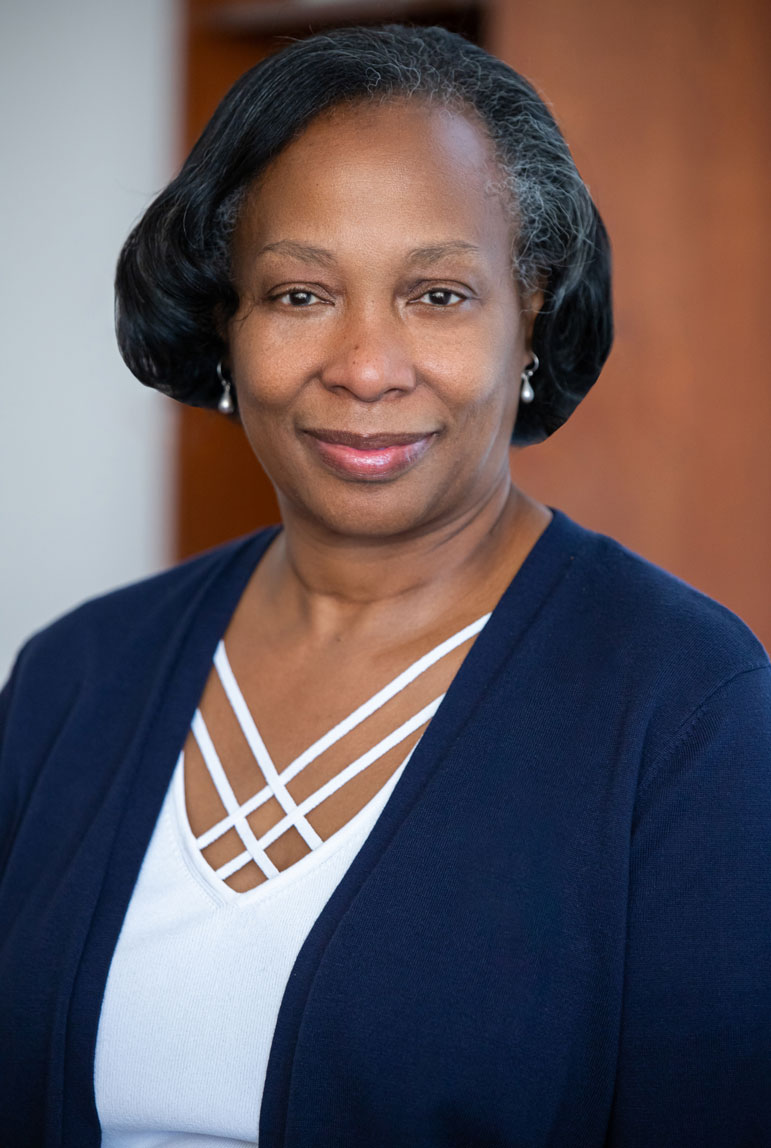 Patricia Collins Murdock, became OEA's Executive Director December 1, 2020. Collins Murdock previously served OEA as Assistant Executive Director for Field Operations for two years, following 13 years as a Regional Director for the Association.
She returned to her native state of Ohio in 2005 from the National Education Association, where she worked as a lobbyist, Manager of Government Relations, and Manager of External Partnerships for nearly a decade. In addition to her work with OEA and NEA, Collins Murdock has extensive legislative, policy, and program experience in a range of organizations, including the American Federation of State, County and Municipal Employees (AFSCME), the Service Employees International Union (SEIU), the Food Research & Action Center (FRAC), the U.S. Department of Health and Human Services, and the African American Cultural Center at the University of Connecticut. After earning her law degree from Vanderbilt University, she began her professional career as Legislative Counsel in the office of U.S. Senator John Glenn.
Collins Murdock's experience, knowledge, skills, and commitment have helped her to successfully lead OEA's staff and operations during challenging times. With more than 25 years of dedication to public education and unionism, and passion for fighting for our members and the students we serve, she continues to work in collaboration with OEA's governance leaders, managers, and staff to grow and strengthen the Association.