Get Your Free OEA App For Apple & Android Mobile Devices!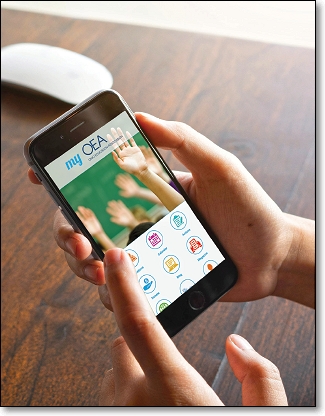 My OEA, the new app from OEA, allows you to interact with OEA, wherever you are, on your mobile device. It's a great tool for OEA members and public education supporters to stay informed and advocate for great public education on behalf of the students of Ohio and public education employees. With My OEA you can keep up-to-date on OEA events, take action on legislation and policy affecting public education, contact OEA, find important OEA resources, and more.
Features:
Contact OEA
Access OEA's Complete Calendar Of Meetings, Conferences And Other Events
Lobby Public Officials On Current Policy Decisions
Write Letters To The Editor
Sign Petitions And Take Other Actions
Contribute To The Fund For Children And Public Education (Android only)
Check-In At OEA Events
Read OEA Publications
Connect To OEA's Website, Blog, Facebook, Twitter, YouTube, & Instagram
Get Great Member Discounts Through The My Deals App
PLEASE NOTE:The Apple App Store classifies the My OEA app as an iPhone app. So, when searching for My OEA on an iPad, be sure to change the default search setting from iPad Only to iPhone Only. The My OEA app is fully compatible with and functional on all iPads.