Get Your ONE Swag | Subscribe to Our Newsletter |
Fall Learning Series | ONE Fall Trivia Night
Ohio's New Educators (ONE) is a unique community within the Ohio Education Association (OEA) supporting early career educators and education support professionals in their first years of education. Our statewide network engages and empowers educators and education support professionals in the first 10 years of their career to become successful, active and visible in their profession and community through collective action.

JOIN ONE TO GET ACCESS TO:
Leadership Development: ONE helps build leadership and career skills that equip members to inspire others, be more confident in their profession and be a strong voice for their students.
Professional Growth: ONE gives early career educators access to some of the most sought-after authorities in education who provide new and innovative programs and resources on student behaviors, social and emotional health, curricular and extra-curricular planning and design, technology, and more that members can use in their work space.
Peer-to-Peer Support: ONE provides opportunities to connect and support one another through regional events, working with school districts and reaching out to aspiring educators and colleges and universities.
@OHNEWEducators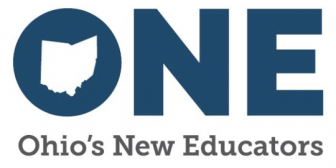 CENTRAL
CAPITAL
Kelli Edinger

Janaya Foster

Carrie Frederick

Jacquia Hearn

Megan Kelly

Yasmeen Mallory

India Strother
EAST CENTRAL
Cassandra Badillo

Ida Gorman

Randi Raffa

April Troup
NORTH EASTERN

Tonya Horn

Andrea Kuchta

Madison Moore

Noor Najjar

Kate Owen

Marissa Platton
NORTH WESTERN

Calista Altenburger

Valli Ridenour
SOUTH EASTERN
SOUTH WESTERN
WEST
Brittany Anders

Jillian Majzan

Kristen Montgomery

Kendall Newell

Brittany Saunders

Jovita Wade

Katie Young
To contact a Member Ambassador, please reach out to one of the Staff Liaisons.
ONE Member Guides
Additional Resources