Protect your students. Protect your contract. Protect your profession.
They fight under the guise of "free speech," "worker rights" and "workplace freedom."
They're deep-pocketed networks of ultra-conservatives and vested interests that for decades have bankrolled lawsuits to tilt the economic playing field even more to their advantage.
The June 27, 2018, U.S. Supreme Court ruling in Janus v. AFSCME is the latest strategy to weaken pubic-sector unions.
Within minutes of the Janus ruling, online communications were directed at educators in Ohio and across the country encouraging them to drop their union membership.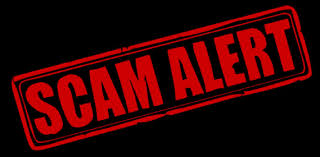 Defund and Defang
Many of the initial communications urging members to drop out of their union came from the Michigan-based Mackinac Center for Public Policy.
The Dick and Betsy DeVos Family Foundation is a major a contributor to the Center.  The goal is to privatize public education through the proliferation of charter schools and the expansion of state and national voucher programs, while also weakening your local association and the OEA.
In addition, the Mackinac Center's parent organization is the State Policy Network (SPN), a nationwide umbrella organization for a consortium of ultra-conservative think tanks that focus on state-level policy.
Similarly, the Buckeye Institute (also a SPN affiliate) recently unleashed a #WorkersChoose social media campaign. It boasts that it's a platform for public employees to express their First Amendment rights.
Together, they are using the Janus decision are trying to entice union members to leave the union and join a look-alike organization seemingly offering the same benefits at a lower cost — while still receiving all the contractual benefits of an OEA membership.
At first glance, it looks like you'd be getting something for little or no cost. But – caveat emptor — "let the buyer beware."
What They Don't Tell You
The Association of American Educators (AAE), founded in 1994, is the largest of the look-alike organizations. Like the OEA, the AAE is classified as tax exempt 501(c)6 non-profit association.
The similarities end there.
They do not engage in collective bargaining, they do not advocate for students or provide the breadth of professional development opportunities as well as union-specific, money-saving benefits.
These networks certainly won't tell you that since 1847, the OEA has been a member-driven, member-led organization that has garnered bipartisan support in the Ohio Statehouse.
A weakened union will eventually lead to the loss of benefits, salary stagnation and less effective advocacy for our students.
Only a strong union can effectively represent you at the bargaining table. We have made gains for our members, our schools and our students through effective political engagement.
Related: [OEA on the Issues]
Be Vigilant
Every union member and local leader needs to be on the alert. Expect an increase in social media manipulation, and the framing of union values as anti-American. Betsy DeVos and the dark money groups are sending these messages to convince you they have your best interests in mind.
They're serving their interests, not yours.
A misleading, ill-formed message could eventually cost you far more than that of an annual OEA membership! Don't be fooled – OEA is here to protect schools and give us the voice we deserve.

Maybe it comes through the mail, or a phone call, or a social media post. It may even be a knock at the door. "Give yourself a raise," they will say. "Quit your union!"
Don't be fooled.
It is a massive effort to steer union members toward online opt-out forms.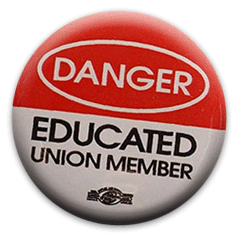 Click the button above to see more about current anti-union campaigns.
The more people who stick with OEA, the more power we have to negotiate for better schools and good pay, benefits and working conditions. If people quit, that power goes away.Don't be fooled – OEA is here to protect schools and give us the voice we deserve.
[Related: OEA President Becky Higgins: Betsy DeVos Just Asked You to Drop Membership.]
…These look-alike agents do not engage in collective bargaining, advocate for students, provide the breadth of professional development opportunities or the union-specific, money-saving benefits.