ONE gives early career educators and early career education support professionals an intentional space to engage in continual learning, share resources, and best practices.
That's why Ohio's New Educators (ONE) is excited to offer the EdJustice Black History Book Series, a virtual learning series where you can connect with, learn from, and share ideas among fellow early-careers educators, ESPs, and education leaders across Ohio.
EdJustice Black History Book Series
February 28 – 6:00 PM
Dale Anderson & Kristen Montgomery
Are you looking for an educational hands-on book you can add to your classroom library? Whether you are an intervention specialist or general education teacher, you and your students are sure to benefit from the various role models in this book, the American sign language flashcards, and the fun coloring pages. Expose your students to African American and African American Deaf groups in with this interactive and engaging book! Attend this book study to learn more!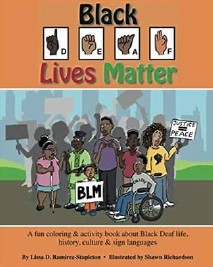 Register today for these sessions!