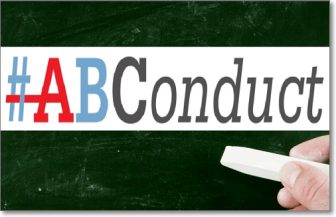 The Ohio Department of Education and Ohio Education Association has a series of career tips on how to recognize as well as address ethical dilemmas.
The initiative is supported by the Buckeye Association of School Administrators (BASA), Ohio Association of Secondary School Administrators (OASSA), Ohio Association of Elementary School Administrators (OAESA), and the Ohio Federation of Teachers (OFTA).
For more information about #ABConduct contact, the Ohio Department of Education Office for Professional Conduct at 614-466-5638 or visit education.ohio.gov/ABConduct.

Oh Yes, We're Social — Join the Conversation!