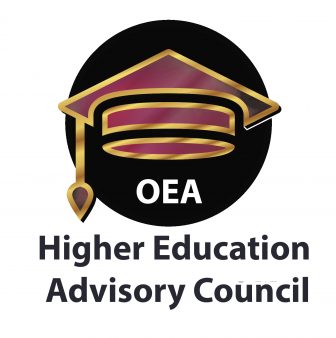 Higher education policy and practice is directed by the OEA's Higher Education Advisory Council (HEAC).
Specifically, HEAC is responsible for devising and implementing instructional programs to enhance the professional ability of its members and advocating for the interests of its members within the Association.
This includes providing support for collective bargaining in higher education, development of appropriate legislative positions and maintenance of appropriate relations with other groups interested in higher education and supportive of Association positions; and recommending members to be appointed to OEA Committees and other appropriate NEA and OEA bodies.
Members of the Higher Education Advisory Council are nominated and elected by OEA affiliates. The members select officers (Chair, Vice-Chair, Secretary) annually at one of four meetings per academic year.
For more information about HEAC, please contact the OEA Higher Education Liaison, Mark Linder, at linderm@ohea.org, or email Dovel Myers, the HEAC chair, at heacchair@ohea.org.