Dear OEA Workshop Participant,
Thank you for recently participating in one (or both) of the workshops listed to the left.
I hope that you found the workshop(s) informative and worthwhile. The primary goal was to increase your understanding and ability to share your Local's good news, events and similar notices online. There were many topics covered during the workshop(s) so I've created this page as an added resource.
I enjoy these workshops because of OEA member enthusiasm and positive spirit, which helps to make our time together both productive and fun. In addition, thank you for your comments and suggestions on the evaluations and I assure you that each will be given consideration so that future workshops will be even more of a success.
I wish you the best in the upcoming school year. If I can be of help in any way, or if you have questions, please feel free to contact me at webmaster@ohea.org or at 614-227-3043.
Meanwhile, I'll see you in cyberspace!
Michael Straughter
OEA Communications Specialist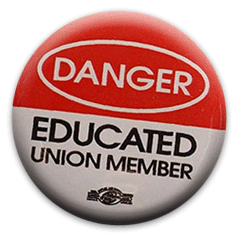 Social media It seems to be everywhere — Facebook, Twitter, Snap Chat, Instagram, Tumblr, YouTube, and more. Come share in this session's conversation about what social media is (and is not), its usefulness, best practices and the pitfalls to avoid.
We live in a digital age, and your local's website is your number-one communication asset. A strong Internet foothold allows your local to share and communicate with far more members than it could without a site. Whether you are a beginner, or need a refresher, this hands-on session will provide you with the tools (and the confidence) to access, customize, and maintain your local's website.