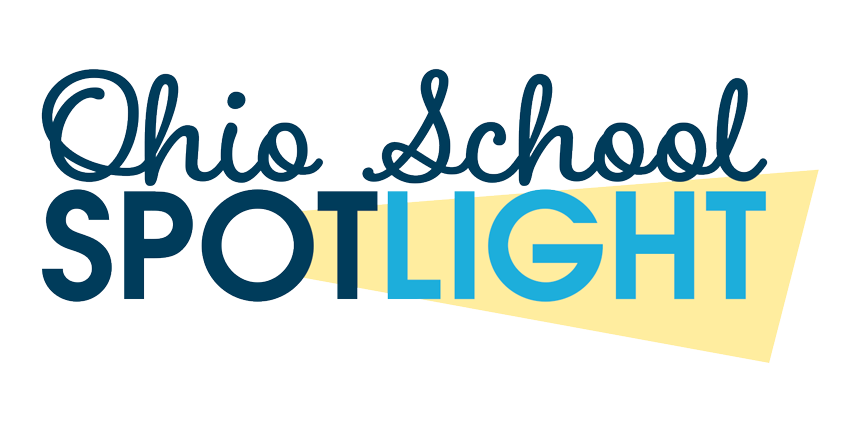 Cultivating a Legacy
When he started teaching over 30 years ago, nature lover and Granville High School environmental sciences teacher Jim Reding was concerned about our planet's future. After spending three decades educating and inspiring future generations of scientists and environmental conservationists, Jim is constantly amazed by his students and confident in the abilities of our world's upcoming caretakers. This is most evident in the pride he has for his school's Land Lab; a sprawling outdoor classroom conceived, funded, built and maintained entirely by his students.
Making Kids' Health the Priority
After spending years in the E.R., David Pryer was thrilled to return home and take over as Allen East Schools' district nurse. When COVID-19 threatened the physical and mental wellbeing of those under his care, Pryer attacked the challenge head-on. With 1200 kids of all ages under one roof, he made sure that students, teachers, and staff could return to school safely.
Empowering Students to Change the World
Raised in Oberlin and having spent 25 years teaching in the school system from which he graduated, high school history teacher Kurt Russell is a beloved fixture of the community. Always ready to "ask the tough questions," Mr. Russell was recently awarded the title of 2022 Ohio Teacher of the Year. Now, he intends to use this new platform to make sure that all Ohio students see themselves reflected in the curriculum as well as spread his love for education across the Buckeye State.
Making a Difference
As a special education paraeducator, Andrea Beeman of Maple Heights works hard every day to make sure her students feel safe, supported, and nurtured at school. As one of Ohio's two RISE Awards recipients, Beeman is using her new platform to help make sure education support professionals in all areas are recognized and appreciated for the work that they do
The Sunshine of Shanahan Middle School
Olentangy Shanahan Middle School choir teacher Katie Silcott was one of the ten finalists for the 2022 Music Educator Award at the 64th Annual Grammys. Though she didn't take home the award, Mrs. Silcott is grateful for the attention the nomination has brought to music education programs across the state. Not only an excellent teacher, Mrs. Silcott is known as "The Sunshine of Shanahan Middle School" for the joy she brings each and every day to her classroom
Creative Problem Solving
When the students of Shawnee High School in Lima returned to in-person learning at the beginning of the school year, most were excited to be back in class but still worried about the threat posed by COVID-19. Thankfully, visual arts teacher and president of the local teachers' union Brian Krawetzke spent the summer helping lead his fellow educators in figuring out the best ways to keep SHS students safe without allowing their lessons to lag behind.
The Language of Learning
Since 1829, the Ohio School for the Deaf has provided education and resources to the state's deaf and hard-of-hearing students. From the earliest indications of hearing loss, students and their families are welcomed into the school's barrier-free communication curriculum by outstanding educators like Preschool Coordinator/Lead Teacher Gretchen Douglas and Dennis Williams who is also a Preschool Teacher as well as an Ohio School for the Deaf Alum.
Students Without Limits
Being physically active poses unique challenges to visually impaired youth. OEA Educators at the Ohio School for the Blind help students lead healthy lifestyles without limitations through both original and adaptive sports that focus on fitness, teamwork and fun.
Believing in a Better Tomorrow
At the Ohio Reformatory for Women, 17 general education and vocational teachers help over 800 women at a time reach for a better tomorrow. These students/inmates are all working toward the same goal: to graduate from the choices in life that led them to prison and into a new life of freedom through education.
Driving Literacy Home
Without easy access to books throughout the summer, some young readers may find themselves falling behind once the new school year begins. To fight this summer slide, teachers in the Princeton City School District (near Cincinnati, OH) have for years hit the streets with books in tow and taken the fight for literacy into the homes and communities of their students. Now, thanks to two ambitious educators, Princeton schools have a book mobile of their very own.
Fortifying Resources for Students
Fort Hayes Metropolitan Education Center in Columbus, is home to some of the most promising, artistic young students from all of the city. Unfortunately, too many students know how difficult it can be to focus on their art and their academics when some of their basic needs for food, clothes, toiletries and school supplies aren't always being met. That's why English teacher (and Fort Hayes alum) Nancy de Leon has taken it upon herself to establish The F.O.R.T. Store, a program that helps high school students get the resources they need in order to succeed. | Special Thank You to California Casualty Insurance.
Creating Soft Places to Dream
When Trisha Baxter learned that cold sleepless nights were a problem for half of the students in her class, she decided to do something about it. Now, the impact she's making outside the school building is having a lifelong effect on her students, their families, and the community. | www.snuggledupinc.com
Bundled Up With Love
When she first started at Buckeye Valley East, kindergarten teacher Jen Dauber was surprised to see that some of her young students did not have the clothing they needed to stay warm in the harsh winter weather. That's when she teamed up with her mother to make sure that all of the little ones in her class were well equipped to keep the cold at bay with homemade hats and scarves.
A Little Mindfulness in the Morning
Central Crossing High School instructors Rachel Rendle and Christa Russell help students jump start their day with yoga and mindfulness. Rendle: "It's to help students learn how to respond versus just how to react." Russell: "It's how to be in the moment instead of thinking about the 45,000 other things that are going around them and in the future and in the past…just to be… here, now."
Providing Opportunities for All
Orange High School teacher Leshun "Ship" Collins believes in the importance of providing opportunities for all students, believing in them, and helping them embrace who they are. He started a Male Minority Leadership group for his students and revived the defunct girls' basketball team to ensure every student can follow their dreams.
Setting the Stage for Student Success
Logan High School Drama and Video Production teacher Shelly Riggs believes every kid has the capability to create, and that arts classes give all students the opportunity to express themselves, develop important life skills, and cultivate their creativity. She also believes in the power of public schools, where everyone has a place and where educators support and nurture students of every background, helping them overcome challenges and thrive – no exceptions.
Celebrating a Summer of Diverse Readers
Great books have the power to change children's lives. When children have access to age-appropriate literature featuring diverse characters, written by diverse authors, they can see themselves and the world around them in a new way. That's why the Ohio Education Association teamed up with the Hilliard Education Association and many community partners for a celebration for central Ohio families to kick off the summer and enjoy books that reflect and respect the experiences of all children – no exceptions.
Brothers RISE aims to bring more Black men into Ohio's teacher workforce
Ohio's public schools serve 1.6 million students of every race, gender, background, and ability, but that diversity isn't reflected in Ohio's education workforce. Fewer than 1 percent of Ohio teachers are Black men. The Brothers RISE program at Ohio University aims to change that. Aspiring Educators who are helping to build the program share their perspective on how this innovative approach is helping them find success on campus and in their future careers in the classroom.

Oh Yes, We're Social — Join the Conversation!